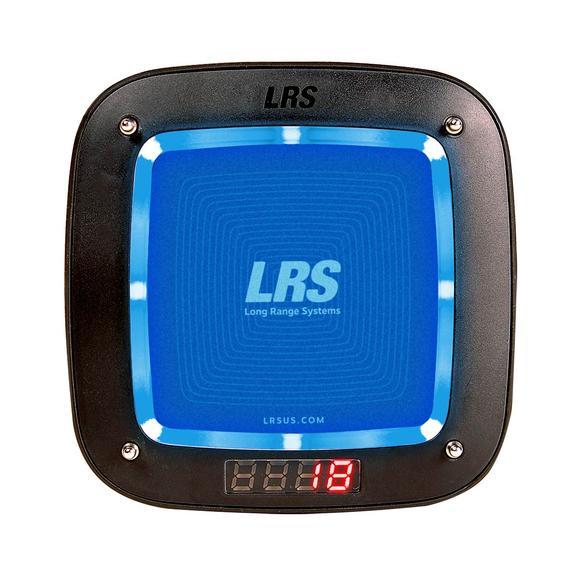 LRS Connect Guest Pager Pro CS7
WHY LRS?  
The Guest Pager CS7 Pro discreetly alerts customers with a buzz and flashing light when service is ready, giving customers the freedom to roam the area or continue shopping knowing they'll be instantly notified when needed.

As the most advanced LRS pager, the Guest Pager Pro offers a digitally displayed number you can update when needed, a variety of brightly illuminated LED light colours and a vibration that can be set in various notification modes like flash, glow, and continuous. The latest Guest Pager Pros are fully compatible and stackable with previous LRS Coaster pager models.

When paired with the LRS Connect 7470 transmitter, your LRS paging system may be connected with LRS' free iPad apps featuring wait list, table management and other paging features -- On Cue for Restaurants and Table Tracker. With LRS' transmitters and iOS apps, you have alternative ways to notify guests and staff by pager or SMS texts.

Features:
(1) LRS Guest Pager Pro pager (RX-CS7) that may be numbered via an LRS Transmitter on-location. The Guest Pager Pro is LRS' most modern and durable design with wide bumper to better absorb shock.
Rechargeable battery life is 24-hrs on a single charge. 
Features include a digital number display window that may be self-programmed to any number of choice; and a variety of LED colour options to choose from (red, blue, green, ice white, and multi-colours). 
Various modes to set lights and vibration. 
Popular with restaurants and businesses with customers waiting for goods or services; such as beauty salons, doctors offices, automotive shops, and others. No installation required, simple DIY set-up.
Exclusions: Not applicable outside of the UK due to frequency channel regulations. International sales requests outside of the UK, IRELAND & ICELAND  are handled directly by LRS at www.lrsus.com.

Restrictions: All online orders are restricted for purchase and use within the UK, IRELAND & ICELAND only. LRS is not responsible for any product purchased via the web for use outside of the UK, IRELAND & ICELAND, warranty is voided for any product used outside of the UK, IRELAND & ICELAND.
CALL FOR PRICING NOT AVAILABLE ONLINE - 01782 537000