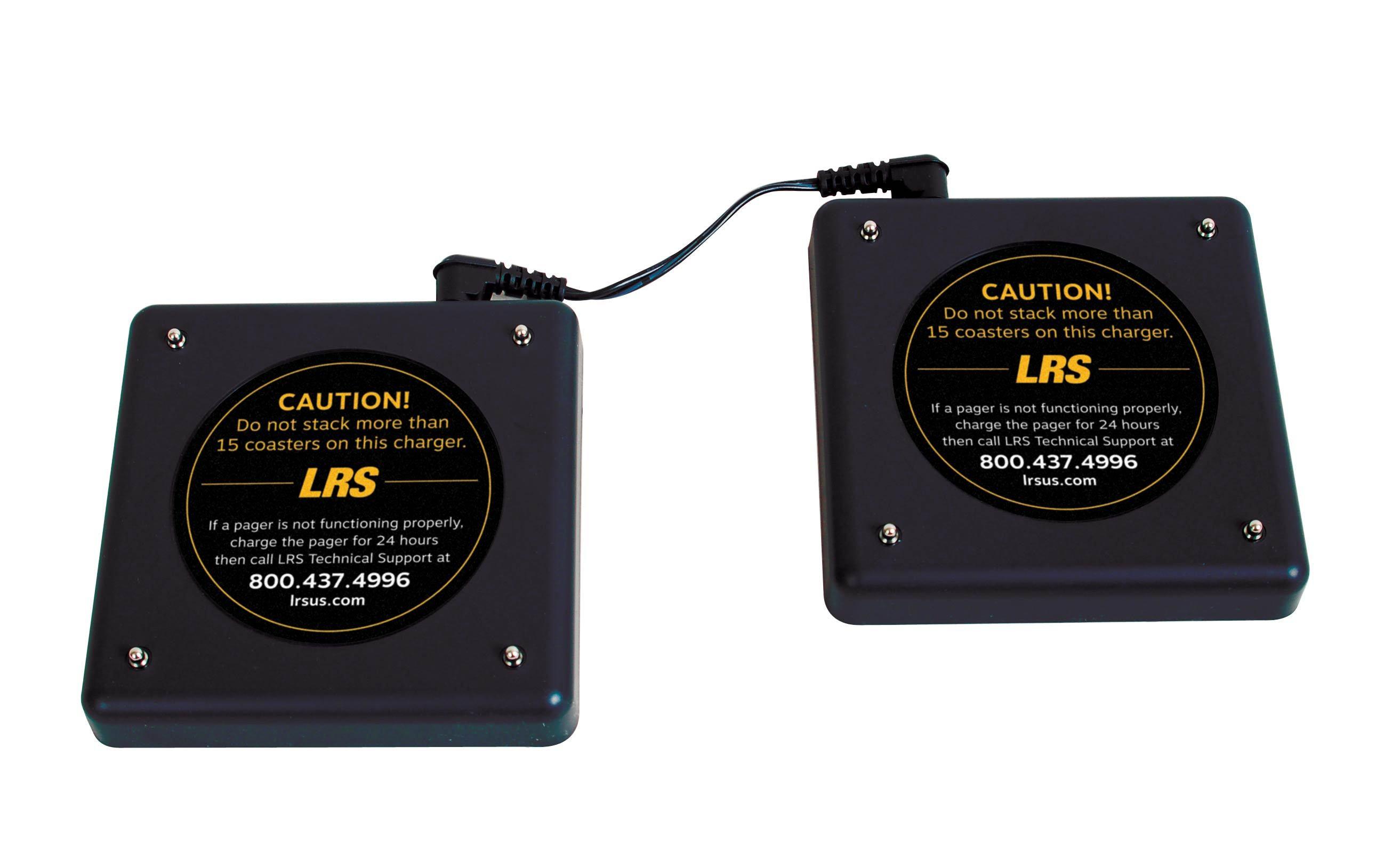 Guest Pager Charging Base (up to 30 LRS Pagers)
The LRS Guest Pager Charging Base is for stacked charging of LRS' Guest coaster-style pagers. This system includes two charging bases, each holding up to 15 stacked pagers for a total of 30-pagers. The unique stacked design of these charging bases limits the amount of space needed to store and charge many pagers. Included is a jumper wire to connect two charging bases that allows the chargers to utilize one power supply.
Features:
Two charging bases and one power supply charges up to 15 coaster-style Guest Pagers (CH-R8-30). 
Jumper wires (A6-0011) for tethering the two charging bases together to use one power supply.
NOTE: Shipping quoted is for mainland UK only... elsewhere call 01782537000 for shipping price.
Exclusions: Not applicable outside of the UK due to frequency channel regulations. International sales requests outside of the UK, IRELAND & ICELAND  are handled directly by LRS at www.lrsus.com.

Restrictions: All online orders are restricted for purchase and use within the UK, IRELAND & ICELAND only. LRS is not responsible for any product purchased via the web for use outside of the UK, IRELAND & ICELAND, warranty is voided for any product used outside of the UK, IRELAND & ICELAND.