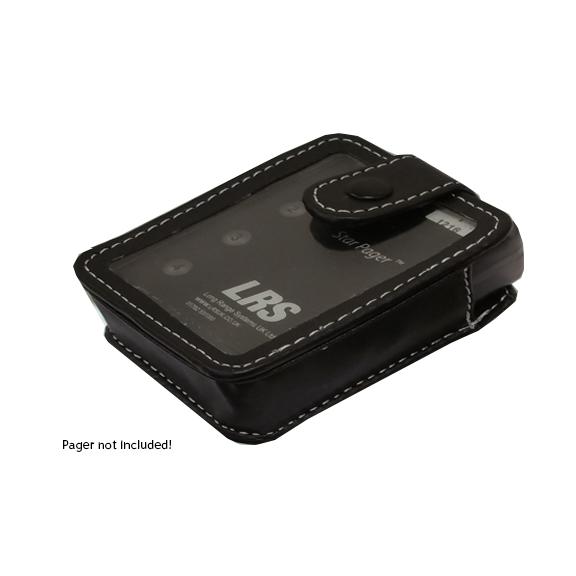 Leather Case for Service Pager (SP4)
The SP4 Leather case is specifically made to exacting standards for the protection of our SP4 service pager. The case offers substantial protection to the pager and also a loop so that you can use a bungee cord to stop pagers being dropped.
These cases substantially reduce damage to pagers from being dropped in difficult environments and will easily pay for themselves within just a couple of months. It makes sense to protect the pager and reduce operating costs exponentially. Bear in mind that pager damage from being dropped is not covered under regular warranty.
Features:
(1) LRS UK SP4 Leather case specifically for this pager
Ability to fit a bungee cord
Highest quality with integral belt clip
Learn more on our special website www.pagerprotector.co.uk/
If you are outside of the UK please call us on +441782537000 as the shipping for your country may carry a different price than the shop allows.
Exclusions:  None

Restrictions: None