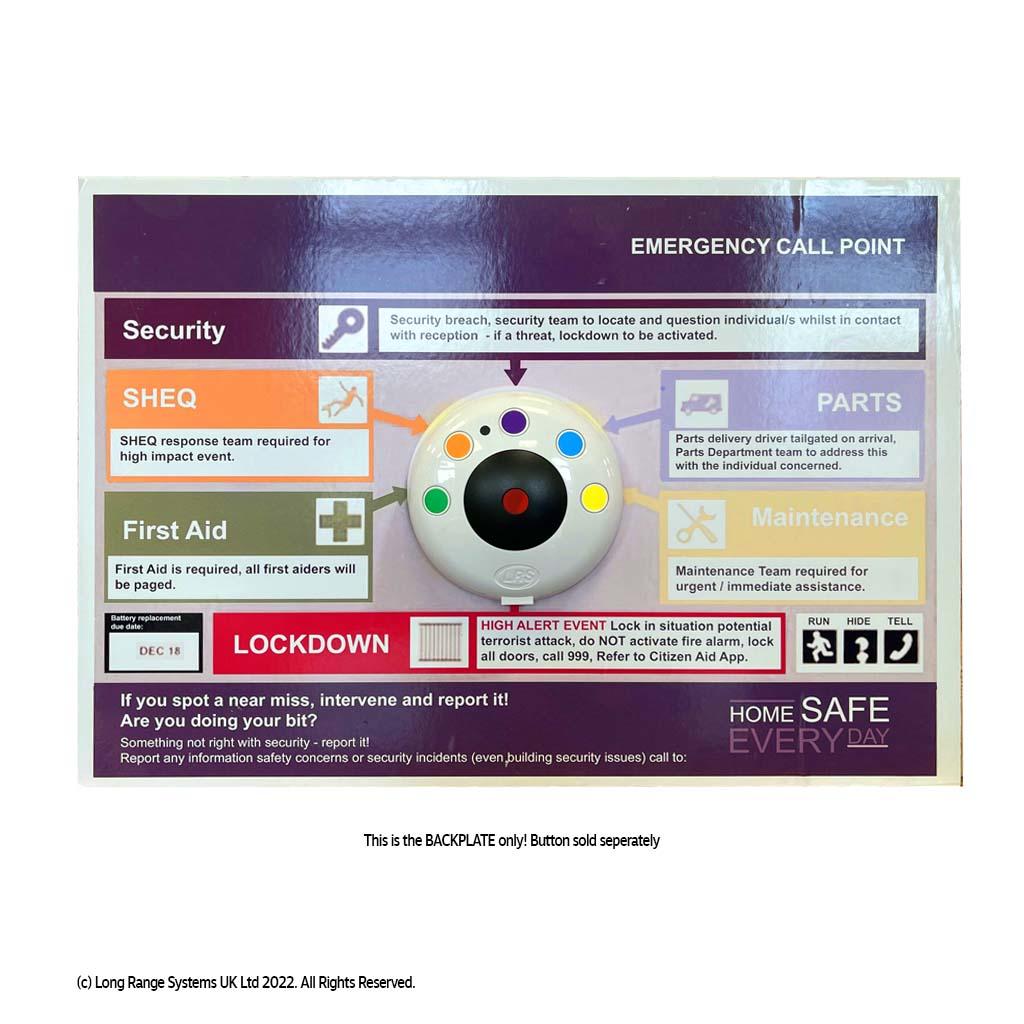 Emergency Call Button Custom Back Plate
When using our multi-button wireless call buttons many companies opt to buy this perspex custom made backplate assembly that can be designed to your exact needs and we do not charge for the design work. Its a very good accessory that makes the health and safety or other on-site wireless call buttons really stand out. Note that the call button is NOT included in this purchase and has to be bought seperately.
Please note that if you apply for our VIP (no-cost) membership card here then you can use your membership card number for up to 50% discount depending on the product. You can call us on 01782 537000 and we can send one out immediately!