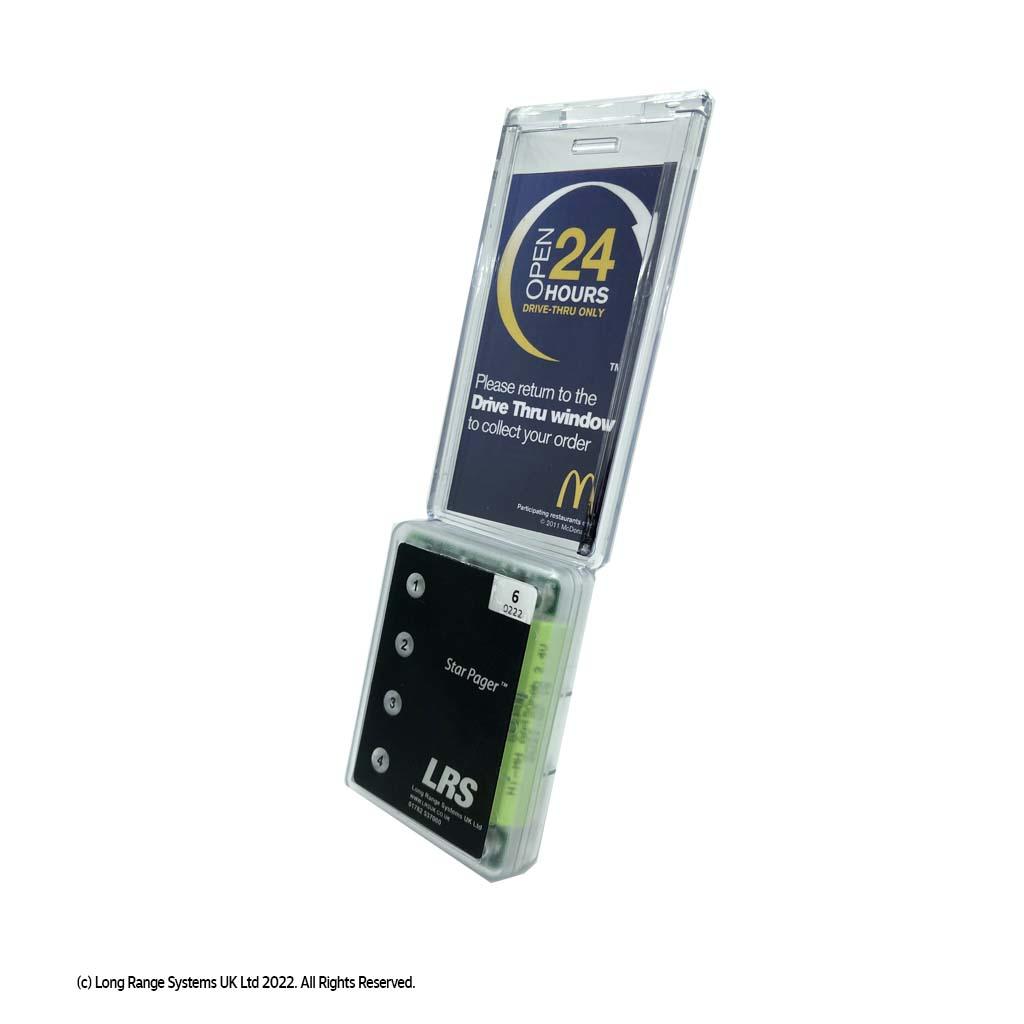 Adverteaser Customer Paddle Pager
The LRS 'Adverteaser' is a paddle pager used for recalling customers when you need to. These pagers can operate in two modes, firstly just like our CS seties pagers that recal guests, patients or even truck drivers; but they can also work in a mode where you can message one of 4 messages to the customer so they can do certain tasks. For example in a hospital situation you could tell the patient to go to X-ray or to reception - which can save an otherwise trop back to tell customers what to do next, so this type of pager has some brilliant advantages over all other pagers.
These Adverteaser pagers can be used with all customer paging transmitters and the charging base is the same one as used for our SP4 staff pagers.
Systems support literally hundreds of pagers and the Adverteaser is a tried and tested product that is a workhorse of many UK systems. 
Ask us about a no-cost trial.
Please note that if you apply for our VIP (no-cost) membership card here then you can use your membership card number for up to 50% discount depending on the product (excludes special offers). You can call us on 01782 537000 and we can send one out immediately!