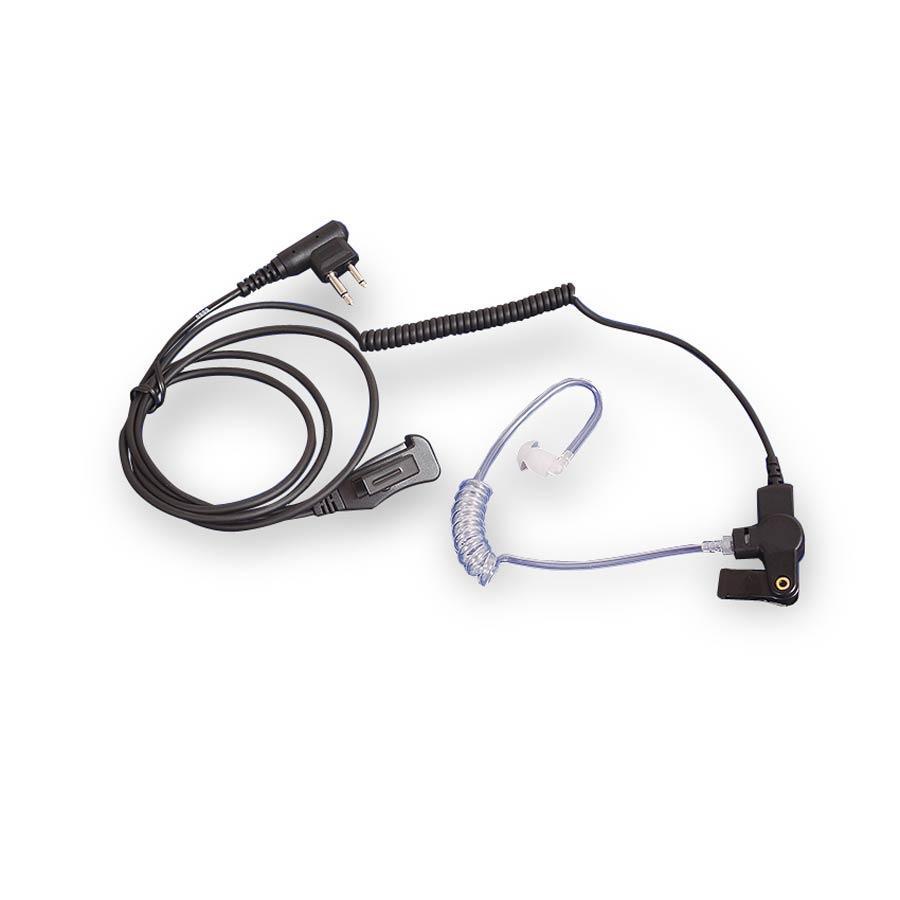 Radio Clear Acoustic Earpiece with Palm Mic Headset for Motorola Radios
This durable Motorola Clear Acoustic Earpiece & Palm Mic compatible headset delivers on both fit and functionality and can be used on Motorola GP300,  XT420, XT460, CP040 and GP340, CLS and RM series radios. With its adjustable ear piece and low-profile, you'll hardly know you're wearing a headset at all.
Features: 
2 Lapel Clips
Secure Twist Plug
Push-to-talk button
2 Moulded Rubber Tips
Low profile clear ear piece
Recommended for: police, security, hotels, casinos and restaurants. 
NOTE: Shipping quoted is for mainland UK only... elsewhere call 01782537000 for shipping price.
Exclusions: We only supply the UK with these earpieces.
Restrictions: All online orders for these earpieces are restricted for purchase and use within the UK & IRELAND only.