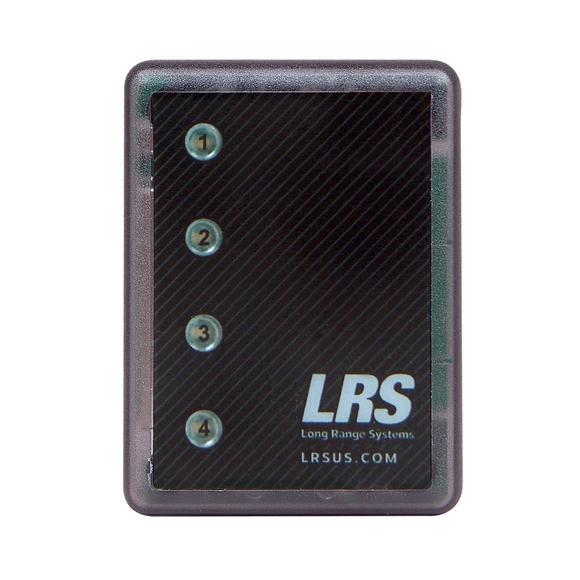 Staff / Server / Waiter Pager Buzzer
The LRS staff pager buzzer is used when staff members need to be alerted of service requests. The pager features 4 red LED lights and a variety of vibration modes. Each light may be programmed to convey different alerts.
Features:
Rechargeable Staff/server Pagers (RX-SP4) that will be pre-assigned number 1 unless specified by contacting an LRS sales or reseller representative directly to place and order. Recommend calling to indicate the assignment of pager number(s) needed.
4-LED lights and various vibration alert modes.
Rechargeable battery with up to 72 hours of battery life per charge.
Optional pager cradle for attaching to the hip.
No installation required, simple DIY set-up and easy to program.
Exclusions: Not applicable outside of the UK due to frequency channel regulations. International sales requests outside of the UK, IRELAND & ICELAND  are handled directly by LRS at www.lrsus.com.

Restrictions: All online orders are restricted for purchase and use within the UK, IRELAND & ICELAND only. LRS is not responsible for any product purchased via the web for use outside of the UK, IRELAND & ICELAND, warranty is voided for any product used outside of the UK, IRELAND & ICELAND.
NOW AVAILABLE ONLINE
Please note that if you apply for our VIP (no-cost) membership card here then you can use your membership card number for up to 50% discount depending on the product (excludes special offers). You can call us on 01782 537000 and we can send one out immediately!