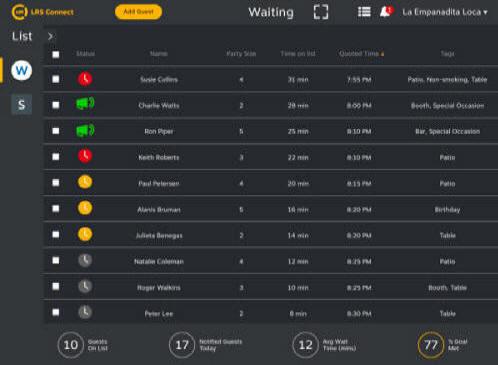 LRS Connect - The Complete Communications Integration Solution - NEW!
LRS CONNECT:  Connect to Guests, Staff and Data
Now there's a new kid on the block - LRS Connect - it's a browser-accessible platform for managing guest flow or staff communications and even integration in to Table Tracker. Perfect for most organizations to notify waiting guests via email, pager or by mobile phone or contact staff quickly or just as easily. LRS Connect is cloud based and can handle any size of organisation. Message via an LRS pager, SMS text, or email. Manage multiple wait lists across many departments or services. Move guests from one list to another as they proceed through their visit. Offer guests a self check-in with Kiosks either on-site or remotely to speed up registration processes. Assign and monitor tasks by person or groups of employees.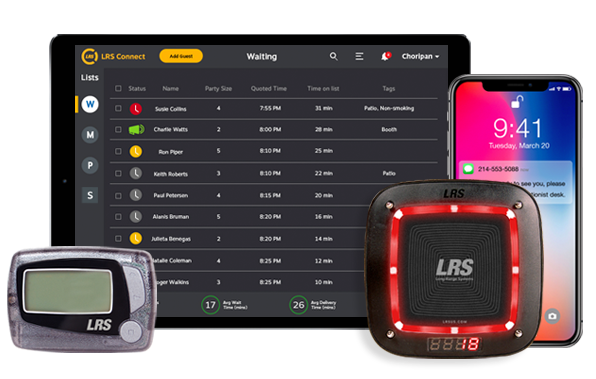 And where customer and staff safety is concerned and you have to maintain government rules (for example in hospitality, restaurants and more) LRS Connect is perfect. A new option is Connect Spot ( https://connectspot.co.uk ) to see how incredible Connect Spot really is.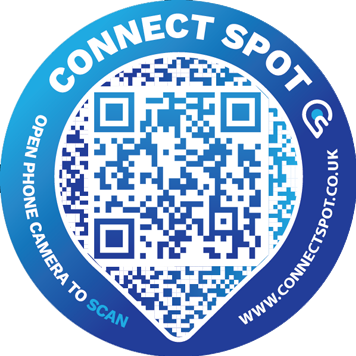 However safety and convenience are essential for everyone but not always accommodated. Connect Spot is designed to partner with restaurants, retailers, and service businesses that really care about giving their customers an excellent and safe experience to simplify and streamline their visit in the most safe manner possible.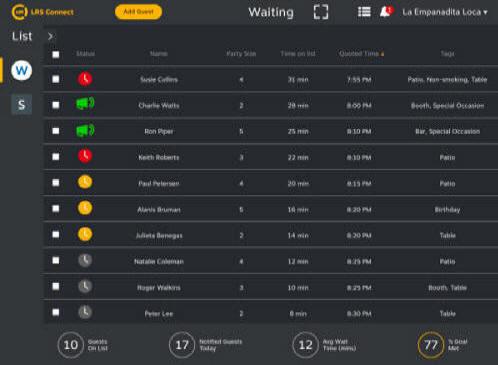 Contact LRS to learn more about this exciting cutting edge solution.
Exclusions: Not applicable outside of the UK due to frequency channel regulations. International sales requests outside of the UK, IRELAND & ICELAND  are handled directly by LRS at www.lrsus.com.

Restrictions: All online orders are restricted for purchase and use within the UK, IRELAND & ICELAND only. LRS is not responsible for any product purchased via the web for use outside of the UK, IRELAND & ICELAND, warranty is voided for any product used outside of the UK, IRELAND & ICELAND.
CALL FOR PRICING NOT AVAILABLE ONLINE - 01782 537000