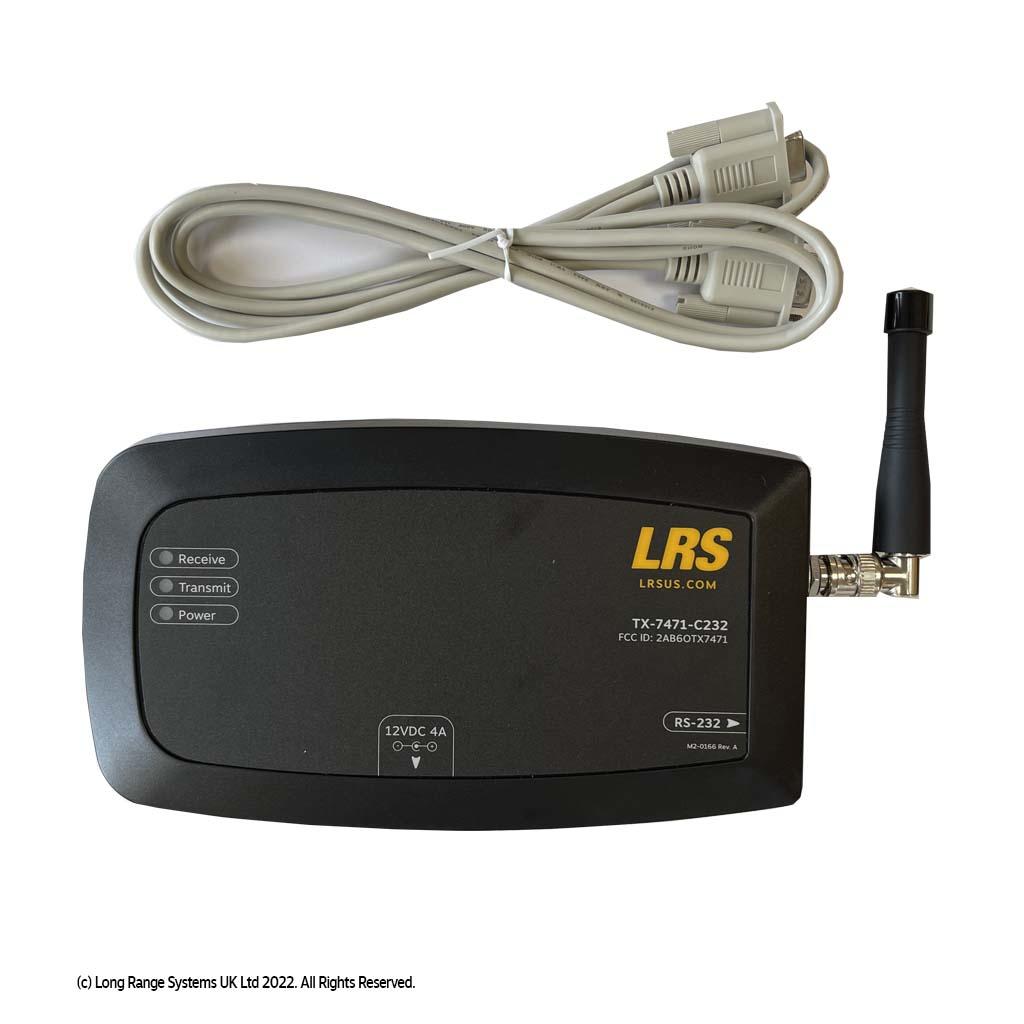 LRS TX-7471-232
LRS' TX-7471-232 Transmitter can be connected to a computer with a serial port for paging LRS pagers. A simple device that can message every LRS pager made.
Features:
LRS Transmitter TX-7471-232, LRS transmitter that may be connected to a PC to support text messaging and reporting.
Works with all LRS pagers and facilitates both group paging or individual paging.
UHF frequency 459.100mHz and operates from 240 volt power supplies.
Exclusions: Not applicable outside of the UK due to frequency channel regulations. International sales requests outside of the UK, IRELAND & ICELAND  are handled directly by LRS at www.lrsus.com.

Restrictions: All online orders are restricted for purchase and use within the UK, IRELAND & ICELAND only. LRS is not responsible for any product purchased via the web for use outside of the UK, IRELAND & ICELAND, warranty is voided for any product used outside of the UK, IRELAND & ICELAND.
NOW AVAILABLE ONLINE
Please note that if you apply for our VIP (no-cost) membership card here then you can use your membership card number for up to 50% discount depending on the product (excludes special offers). You can call us on 01782 537000 and we can send one out immediately!